Pres. Trump Says First Lady "Doing Great" Following Kidney Procedure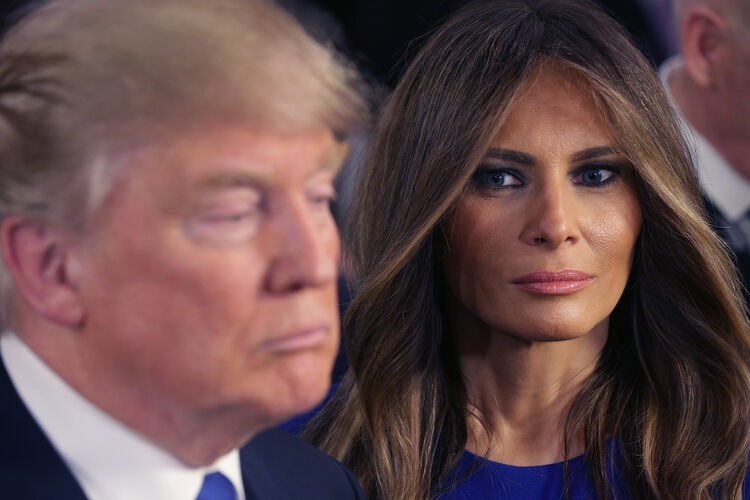 First Lady Melania Trump is "doing great" her husband President Donald Trump told reporters on Friday.
"She's looking at us," Trump said as he was about to board Marine One for a trip to Annapolis, Md. to deliver a speech for the Naval commencement ceremony. "She's looking at us, right there."
Last week, the first lady was taken to Walter Reed Hospital in outside Washington D.C. to undergo "an embolization procedure to treat a benign kidney condition" a spokesperson for the first lady's office said in a statement about the stay. The first lady checked in on May 14th, returning to the White House five days later. The procedure was a complete success, according to her office.
Trump has remained out of the public eye since the procedure, but she has tweeted several times since then, including one last week where she thanked the doctors and staff at Walter Reed.
A sincere thank you to Walter Reed Medical Unit @WRBethesda & to all who have send good wishes & prayers! I am feeling great & look forward to getting back home @WhiteHouse soon.
A sincere thank you to Walter Reed Medical Unit @WRBethesda & to all who have send good wishes & prayers! I am feeling great & look forward to getting back home @WhiteHouse soon.

— Melania Trump (@FLOTUS) May 16, 2018